News
December 23, 2022
Put A Smile On A Child's Face This Christmas 2022!
The joy of Christmas is just around the corner! And while most of us are looking forward to the world opening up to new beginnings this festive season with the likes of Eggnog, Christmas turkey and presents under the tree, there are still many unfortunate children that will be without the .Christmas essentials to share along with our joy.
Conflict in these countries has caused a lack of proper food distribution and entertainment, leading to kids lacking the right  nutrition and happiness .that allows them to be children.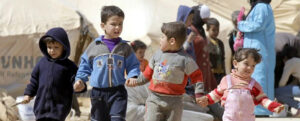 This Christmas, help us shower these kids with the spirit of giving by partnering with us in bringing joy and happiness  to those vulnerable children who need it the most.

Also Read:

Back to all posts