News
October 07, 2023
The First Lady Kenya Met With Dr Yvette Isaac (ROS)
First Lady
Mama Rachel Ruto
met on 29th of September 2023 Dr Yvette Isaac, President and Team Leader of Roads of Success (ROS), an organisation that works with women, refugees and the underprivileged in the Middle East and sub-Saharan Africa.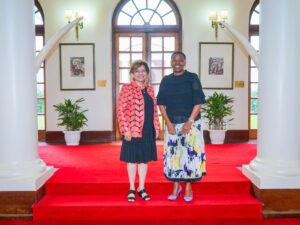 Roads to Success uses an empowerment model that combines media and education to advocate for equal rights.
We look forward to working together to address pressing community needs and empower the underprivileged through self-sustaining projects.

Back to all posts